Click and Collect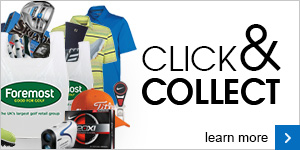 As much as we would love to, we cannot stock every single product in the market. However, in order to combat this and make us your one stop shop for all your golfing needs, we offer you the Click and Collect Solution.
This means that you can order almost any product on the market, and have it delivered to us here in the store for you to collect. If the item isn't quite what you were expecting, then we can send it back FREE of charge for you. The prices are as competitive as anything on the high street, so please click here, and check out the great products that we have on offer for you.
Back to Articles
Inclusivity Key for Bristol-based Academy
Click here to view the article written by the PGA about the Paul Mitchell Golf Academy in response to us winning the Laddie Lucas Award Read more.......