As Head Professional at Bristol & Clifton Golf Club, I am delighted to provide you with a well stocked Pro Shop, offering the latest range of all golfing hardware, attire, accessories, custom fitting and much more. The shop is always stocked with the latest equipment and brands, and we make a price promise to all our customers to match the best price on the market. We also offer a fully comprehensive club repairs service.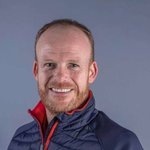 Paul Mitchell - Fellow of the PGA and Class AAT PGA Head Professional
Paul came to Bristol & Clifton Golf Club as assistant professional in 1993 at the age of 17. Commencing his PGA training on arrival, he qualified and became Head Professional in 2003. Since starting his career in golf, Paul has gained over 20 years teaching experience and is the founder of The Paul Mitchell Golf Academy. Paul is the county under 18s coach for the Gloucestershire Golf Union and has been European Tour Coach for some years. For 15 years Paul was head coach and mentor to European Tour player Chris Wood, and since 2012, coach to England Elite squad player, Welsh Amateur Open Strokeplay winner and Walker Cup Star Jimmy Mullen. He also coaches Ladies' County Champion Ebonie Lewis. In 2015, Paul was selected as England Golf under 18s AASE squad coach to the brightest stars of the future.
During his playing career, Paul has represented his county and country, and he has won many professional events.
In 2015, The Paul Mitchell Golf Academy was awarded the Laddie Lucas Award by The Golf Foundation for its work in the community with disabled children and also shortlisted for the Wesport Contribution to Inclusive Sport awards. Paul is proud that the academy is fully inclusive.
Paul also organises regular group coaching sessions, including school visits, senior and ladies' groups, disabled adults and special needs children. He focuses on coaching others to achieve their goals.
The Paul Mitchell Golf Academy has also been an official Gloucestershire Get into Golf Centre for many years, and regularly promotes and runs beginner sessions.
Web: paulmitchellpga.co.uk
Twitter: @PaulMitchGolf
Email:paulpro47@btinternet.com
Telephone: 01275 393031
---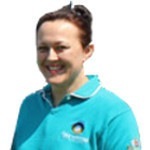 Caren Mitchell LL.B (Hons) - Academy Manager
Caren came to Bristol & Clifton Golf Club in 2000, to work for the previous head professional Peter Mawson. She had completed her law degree in 1996 and had spent four years working for a well-known fashion company as retail manager. In 2002, Caren became the manager of the Professional Shop and in 2010, The Paul Mitchell Golf Academy was created.
Caren has a passion for inclusion work, and as a result of the work carried out by her and the team here, the academy is award winning and well known for its work with disabled children. The staff here are all inclusion trained and have a great deal of experience of working with special needs. In 2015, Caren undertook a basic sign language course, to supplement her level 6 Makaton course, and is able to work with children who have difficulties in hearing.
Caren also has a passion for charity fundraising and over the last three years over £4000 has been raised for local charities. In 2016, Caren has chosen The Julian Trust, supporting homeless people in Bristol, as charity of the year and looks forward to raising money for them.
---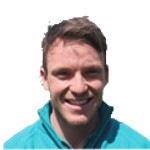 Andrew McGreevy BA (Hons) - Head Assistant Professional
Andy is a Class A PGA professional having completed his training in 2015 and being named the South West's top trainee along the way. He joined the academy in 2012 after completing his degree in Physical Education and Sport where he gained invaluable experience from some of the countries top coaches on coaching and teaching methodologies, as well as strength and conditioning for some of the countries London 2012 Olympic hopefuls. During this time he also competed over 60 and 100m and was lucky enough to win medals and make finals at both county and regional level.
Since making the move into professional golf Andy has continued to develop his coaching knowledge and skills, working closely with head professional Paul Mitchell as well as becoming TPI certified in physical conditioning for golf. Trained in custom fitting for brands such as PING and Titleist, as well as utilising the latest in teaching technology with FlightScope and BodiTrak, Andy is able to provide an all encompassing approach to improving your game.
Andy is the regions only PGA professional who specializes in physical conditioning for golf. He has helped many players from club amateurs to touring professionals become fitter, stronger and more athletic through the use of physical screenings designed specifically for golf and expertly tailored exercise programs.
---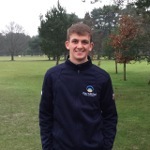 Nick Ramshaw - Trainee PGA Assistant
Nick joined the team in the professional shop at Bristol and Clifton Golf Club in June 2016, having previously worked in the shop during the Summer of 2015 and more recently in the professional shop at Minchinhampton Golf Club.
Prior to joining us, Nick completed his Level 3 Extended BTEC Diploma in Sport (Performance and Excellence in Golf) at Hartpury College in Gloucester in May 2016, achieving the top grade of triple Distinction*. During his time at Hartpury College, he was a member of the Elite golf squad and was awarded a scholarship for golf in 2014 and 2015. He represented the 1st team and played in both the Intercollegiate Tour National Finals and the British Schools and Colleges finals.
Nick also represented Gloucestershire County initially at U16, and then progressed to U18 and the Men's 2nd team. Whilst an U16, he was selected for the South West England coaching squad, and was twice awarded county medals for outstanding effort and personal improvement. As well as team successes, Nick's notable personal achievements as a junior golfer included finishing 2nd in the U16 South West Counties Championship and finishing 9th in the South West (U18) Boys Championship. Nick's final season as a junior in 2015, culminated in winning both the Gloucestershire County U18 Jeff Hall Order of Merit and the Bristol and District Junior League Gross Order of Merit. Having got down to a handicap of 1, Nick will now be starting his PGA training in October 2016
---
Inclusivity Key for Bristol-based Academy
Click here to view the article written by the PGA about the Paul Mitchell Golf Academy in response to us winning the Laddie Lucas Award Read more.......